Cambodian Golden Silk & Our projects
The utilization of "SILK PROTEIN" extracted from silk. For high-value-added of diverse products including cosmetics, foods, pharmaceuticals, etc. (Improvement of quality & contribution to SDGs)
A History of Cambodia's Silk Industry
Silk production in Cambodia has a long history, with sericulture beginning in the 13th century. Silk is closely related to Khmer culture and tradition, and Cambodia is known as one of the few countries that produce hand-woven golden silk. Golden silk is not a white cocoon commonly used in Japan, but a beautiful yellow-color cocoon with a gold-like luster. It is processed into silk fabrics, handcrafts, and clothing using Cambodian traditional techniques. However, since 1930, traditional silk production has gradually declined and has been almost destroyed by the civil war since the 1970s. In response to this situation, in 2016, the Royal Government of Cambodia formulated the National Silk Strategy and set its vision as follows: "Revitalized sericulture and a modernized silk sector producing high value products providing sustainable income for women and men."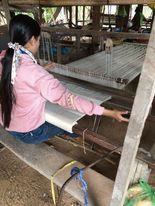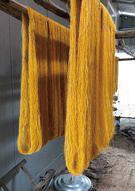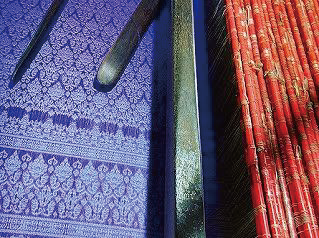 Verifying the usefulness of silk protein powder
~through industry-government-academia collaboration in Cambodia~
To contribute to the revitalization of Cambodia's silk industry, the JICA private partnership project ("SDGs Business Verification Survey with the Private Sector for High Added Value of Cambodia Golden Silk for Promotion of Sericulture Industry") started in 2021, has been verifying the usefulness of silk protein extracted from Cambodian golden silk and its potential to apply for products other than the textile industry.
The project was commissioned by JICA and implemented by a Japanese private company, iL BRiLLE CO., LTD in collaboration with the Royal University of Agriculture (RUA). First, by inviting a silk expert from Thailand's Mahasarakham University, RUA was trained to be able to conduct an extraction, quality determination, and powdering of silk protein with equipment and materials procured by the project.
In addition, the CGS working group was established to promote the utilization of Cambodian Golden Silk's protein in a wide range of fields beyond the textile industry. The group is participated by the Directorate General Directorate of Agriculture, Ministry of Commerce, Ministry of Health, Ministry of Industry, Science, Technology and Innovation, Ministry of Culture and Fine Arts, Ministry of Women's Affairs, Royal University of Phnom Penh (RUPP), Institute of Technology of Cambodia, and others.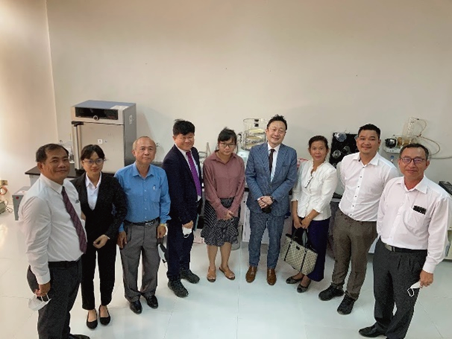 Seeking for utilization of silk other than silk products
As of 2022, the utilization of silk is still limited to silk products, which is one of the reasons for the decrease in sericulture farmers. With the cooperation of RUA and RUPP, the project obtained several varieties of Cambodian Golden Silk and conducted a quality determination test of silk protein. As a result, a variety with a high silk protein concentration of 881.49 μg/ml was identified (the highest figure among the cocoon varieties obtained in the project). The extracted silk protein solution is powdered to enable its use in a wide variety of products.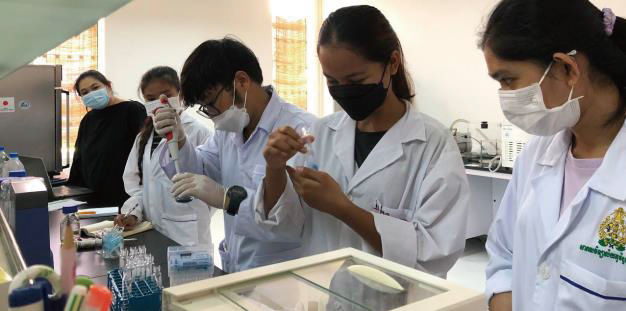 Example of use: Silk Soap
Beauty Heart (Magokoro) Cosmetics ~Not only for your skin but also for your beautiful mind~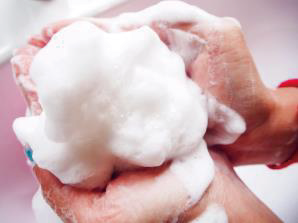 The project produced a sample of silk soap containing the high-quality silk protein powder identified in this project and conducted a monitoring survey in Cambodia. As a result, about 86% of the respondents to the survey answered that the product was "very good" or "good" in terms of usability (total number of respondents: 21). In addition, when a Japanese laboratory conducted an efficacy evaluation of the same silk protein powder, it was found to be effective in preventing wrinkles and sagging and in firming the skin (collagenase activity inhibition rate of approximately 60%).
The Future of Cambodian Golden Silk
~Contribution to the SDGs through the purchase of products~
Through the project activities, the usefulness of Cambodian Golden Silk for products other than silk products was verified using silk soap as an example. In Cambodia's neighboring countries, Japan and Thailand, silk protein is used in food, cosmetics, pharmaceuticals, and other products, and in Cambodia, we were able to confirm the potential for its use in a wide range of industries in the future. Expanding the use of Cambodian Golden Gilk will not only improve the quality and efficacy of your products but also it is expected to improve the livelihood of farmers and contribute to the Sustainable Development Goals (SDGs). We hope that various SDGs products such as SDGs foods and cosmetics will be born in Cambodia, creating a positive cycle that contributes to global sustainability.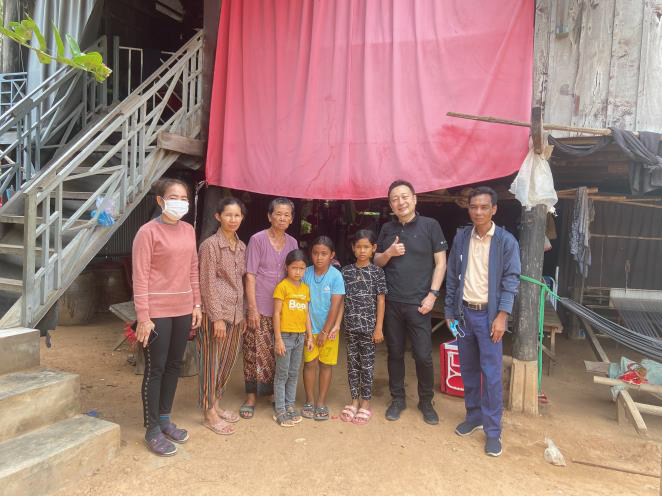 ————————————-click here to the top of the page————————————-
Company Profile
Company
iL BRiLLE Co.,LTD
Adress
〒162-0063
Yakuoji Building 4F, 53 Yakuojicho, Ichigaya, Shinjuku-ku, Tokyo
TEL
03-5341-4793
Business hours: Weekdays 11:00-16:00 (closed on weekends and holidays)
Mail
info@ilbrille.com
CEO
Kazunori Kato
Established
March 2007
Business content
1,Manufacture and sale of cosmetics
2,Sales of health foods
3,Exporting health foods and cosmetics overseas
4,Information provision service and mail-order business using the Internet, etc.
5,Overseas expansion support consulting
6,Management and franchise of beauty salons
7,Grant consulting
8,Marketing support for medical corporations
Affiliated companies
iLBRiLLE Asia Co.,LTD
iLBRiLLE (Cambodia) Co.,LTD.
iLBRiLLE Hawaii LLC.